Agape Hill Farm Felting Kits - $24.95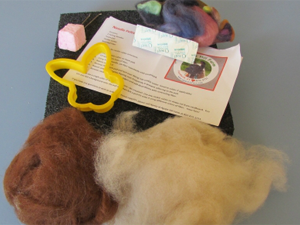 Everything you need to start your new adventure in needlefelting! Durable foam felting pad, 2 felting needles, cookie cutter, instructions, and enough fiber to create your first project. The wonderful thing about needlefelting is that it takes just minutes to learn, yet is limitless in complexity and possibilities. Felt an ornament for the holidays, an artistic masterpiece to hang on your wall, or even three-dimensional sculptures. Supplies fit nicely in an Agape Hill Farm tote bag so you can take your project with you
Needle Felting Refill Kit - $18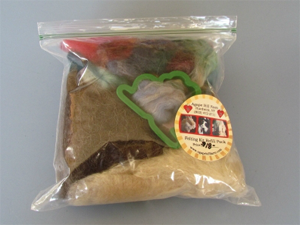 In response to our customers' request, we are pleased to offer a refill for our popular Needle Felting Kit. The Refill Kit includes:
Three ounces of washed and carded fiber. One ounce each of white/light, brown/dark, and dyed fiber
Two #36 Felting needles
Cookie cutter for ornament felting
Everything you need to make a wonderful collection of creative needle felting projects!
Agape Hill Farm Tote Bags- $10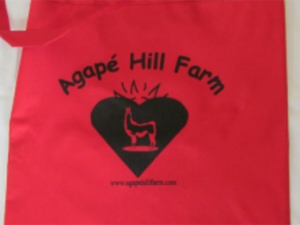 Both attractive and useful, these canvas tote bags are 13" by 14" and the perfect size for carrying books to the beach, toys in the car, or whatever needs to go along for the day. Choose from a light purple with white log or brilliant red with black logo
Maple Leaf Ornaments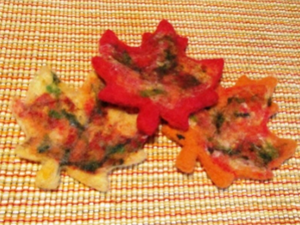 Nothing captures the essence of the Northeast Kindgom of Vermont like the colors of maple leaves in the fall. Keep that beauty alive year round with a needle felted maple leaf ornament, rich in color and hand felted at Agape Hill Farm
Keychains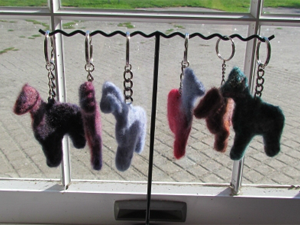 Hand felted and brightly colored llama keychains. Perfect gift for the llama lover or for yourself. Sure to make you smile everytime you pick up your keys!
Fiber Feeder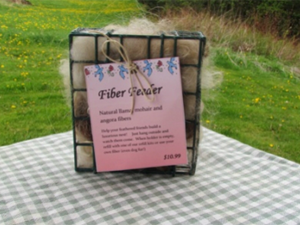 Filled with natural llama, mohair and angora fibers. Help your feathered friends build a luxurious nest! Just hang outside and watch them come.
Gift Certificate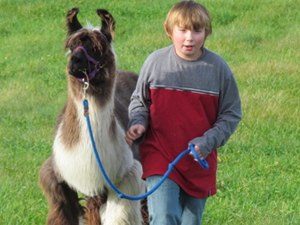 Give the gift of an adventure to remember at Agape Hill Farm. Gift certificates are available for farm tours, trail walks or the fiber shop.
Felted Bouncing Balls – set of 3- $12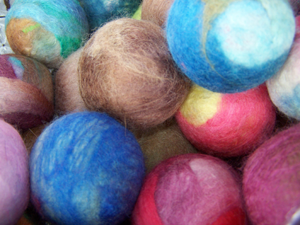 A favorite with all the young visitors to the farm, these 2 inch bouncing balls are wet-felted by hand with a variety of natural and dyed fibers from llamas, sheep and goats. And, YES, they still bounce!! The colors are beautiful and the bouncing balls are a lot of fun! Makes a great gift or stocking stuffer!! As these are each individually handmade, colors and patterns will vary from those picture
Felted Pencils – Set of 3 - $10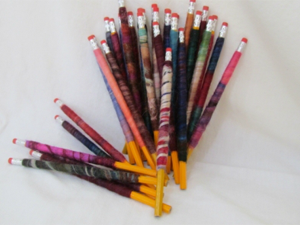 Perfect gift for your favorite student! Set of 3 pencils felted with colorful dyed fiber! They won't get these pencils confused with anyone else's!! Makes a nice soft grip and when you sharpen the pencil, just push the fiber up towards the top! We'll pick the color unless you specify.
Felted Ornaments - $8.00 and up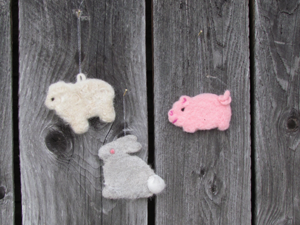 Choose from wooly sheep, fuzzy llamas, artful hearts, luxurious rabbits or wintery snowflakes. All hand felted with natural fibers from our sheep, Angora goats and rabbits and llamas.
Egg Carton Fiber Assortments - $5 (half dozen) $8 (dozen)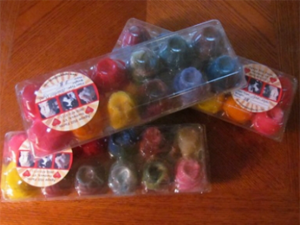 Need some color in your fiber life? These collections are sure to brighten up your day!! Order a variety pack or request a certain color mix (blues, greens, etc.). Perfect for increasing your needle felting color portfolio.
Felting Needles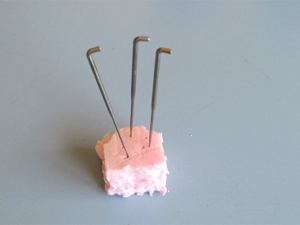 36 gauge needles suitable for general felting projects.
Felted Eyeglass Cases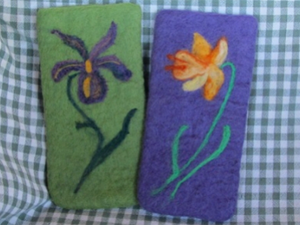 The cases for our felted eyeglass cases are made by a group of artisans in Nepal. Felt-making is a traditional craft in their culture, which has made a comeback in recent years in the form of fun, brightly-colored items. These items are all fair-trade and made by a family owned company, employing a skilled group of artisans under excellent working conditions. Designs are needle felted by hand at the farm here in Vermont.
Felted Ball Kit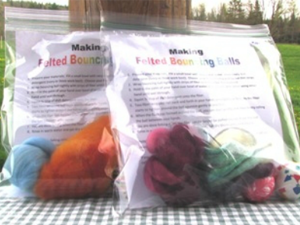 Everything you need to create your very own one-of-a-kind felted bouncing balls! The balls are great toys when completed, but making them is just as fun. Kit includes two 2" bouncing balls, two colors of fiber and instructions. The only other materials you will need are a bowl of warm water and dish detergent. Perfect activity for summer vacation, a rainy day or anytime!!